TalkVideoGames
Watch_Dogs has managed to become the sales darling of the world's second largest video game publisher in just one day. What an incredible feat for a very amazing and fun game.

Ubisoft's head honcho, Yves Guillemot had nothing but good stuff to say about the game, as you can imagine.

"Watch Dogs is an amazing achievement and our teams should be proud that the creativity, innovation and long hours they invested in making this game are paying off. It's great to see so many players enjoying the game, and it shows that Watch Dogs has cracked the code for developing a new blockbuster IP and a thoroughly new-gen experience."

Source: Ubisoft PR

You can buy Watch_Dog's now, and you should, because it's a pretty amazing and fun game.
Despite the PS4's success in the market, Sony is expecting to lose an additional $200m at the end of the financial year than they originally expected.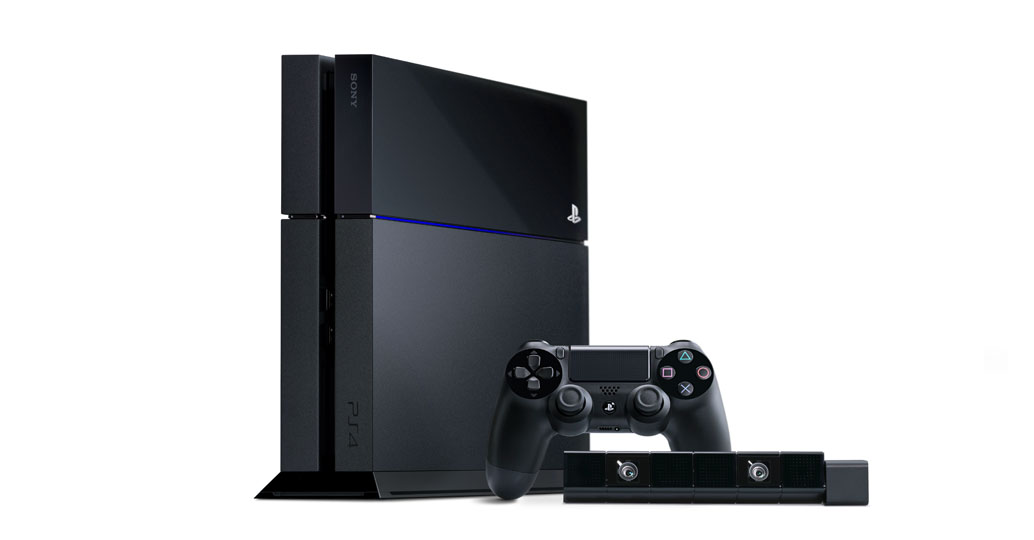 Games Industry
explains that the company is now predicting a net loss of ¥130 billion / $1.27 billion where in February it forecasted a loss of ¥110 billion / $1.07 billion. Moving back a little more, at the end of the last financial year it expected a ¥50 billion / $489 million profit.
Sony is attributing the loss to unexpected expenses with the sale of their PC business they announced back in February. A Sony statement reads,
I only had these on for a few min but here are a few quick impressions. They are very sturdy and feel well built. The ear pads are quite comfortable but squeeze your head pretty tight. Initially its a good thing- it keeps them in place, but I wonder how that will feel after a long gaming session. Sound isolation is pretty good. You can here someone if nothing is playing, but once any sound is coming out no one is getting your attention easily.
Just speaking in general, the few min I was playing with them and the first time i used a headset on the Xbox one- its kind of a big deal being able to hear everything so clearly, up close, and personal. I tend to think i will be a bit better at Titanfall now that I'm not dealing with tiny TV speakers.
Here is the quick and dirty Vine Unboxing:
As they have the last two years, Nintendo will once again not hold a live conference for it's showing at E3 this year, but will instead be hosting a digital event online.


The event will be available to watch on Tuesday June 10 at 9am PT / 12pm ET / 5pm GMT and will "reveal and provide further detail about the gaming experiences on the way for Nintendo platforms in 2014 and beyond."
Sony Computer Entertainment Japan and Asia is scheduled to introduce a new PS4 Augmented Reality technology today at the Nico Nico Chokaigi 3 event, and they just released two videos showing it off.

In addition to the ones shown in the videos, three more tech demos are being showcased on the show floor, including PS Vita content too.





​
Nintendo has announced a new Wii U bundle for Europe, which includes Mario Kart 8 and a 32GB Black Premium console.​
The bundle will be available on May 30th and contains everything you'd expect, including a black Wii U GamePad and Sensor Bar.
Along with the hardware bundle, Nintendo has also confirmed two new Wii Remote Plus controllers will be available. One is Princess Peach themed, sporting the hot pink with white highlights, blue buttons and a yellow d-pad. The other is for Yoshi, which is a white remote with light green buttons and highlights.

​
Bungie just released a new batch of beautiful screenshots and artwork of its upcoming shooter Destiny, and three new trailers featuring the classes available in the game.
The Official website also got a serious facelift, and now includes some new information about the Venus location:
Venus was once the site of great discovery – a paradise. Now, it is a monument to all that we have lost. The old stories say we built an academy dedicated to learning and research on the shore of a wondrous sea, and that the waters themselves boiled and rose up to shatter the coast, washing away all that we had built.
...
​
If you've been closely following the development of the upcoming Super Smash Bros. for Wii U and 3DS, then yesterday's Nintendo Direct was like a basket full of your favorite candy. Series creator Masahiro Sakurai brought a lot of stuff to the table by revealing new characters, new online features, a release window, and more. Let's get started.
New Online Multiplayer Format
Instead of just hopping online with everyone around the world, regardless of intention or skill, the new Super Smash Bros. will now have two different online modes you can enter. "For Fun" and "For Glory". Here's how they work.
For Fun will only record players' wins, and will pit opponents against each other in random stages (excluding Final Destination), and will include all items.
For Glory levels the playing field for competitive players by removing all items, and setting every match on...
[YOUTUBE]3o8Dw9HwaPA[/YOUTUBE]

For those of you living under a rock, or studying to become a Monk these last couple years, the first Borderland's game was a pretty big hit that wasn't supposed to be. It ddi well enough to get a little sequel made, which went on to become 2K's best-ever seller. Well apparently when a franchise sells over 13 million copies they make more of them. This is Borderlands: The Pre-Sequel.
is due out this fall, and is being made by 2K Australia while overseen by Gearbox, who have their main team working on some as yet unannounced next-gen IPs.

This is set on Pandora's moon. And you can actually play as Claptrap. Who wears a beret. The Pre-Sequel tells the story of how Jack came to become the villain of Borderlands 2, with you helping his (initially well-meaning) rise to eventual super-villainy. In the demo Athena and Willhelm are trying to storm a Hyperion base in order to stop a giant death-ray that's blasting lumps out of the moon.

Also regarding...